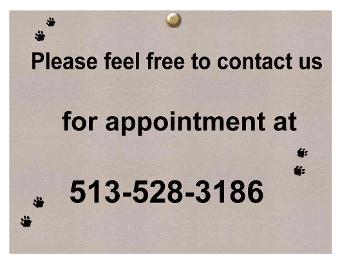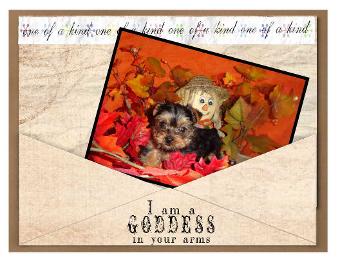 Phone Hours Monday-Friday 9 am to 8 pm
Sat 9 am to 7 pm Sun 10 am to 7 Pm
On most days,We do show Puppies later than phone hours with appointment availability
Please Feel free to contact us here at Angels Yorkie's & Designer puppies. We would love to be able to show you any Puppy we have available at the time.
We do only show puppies by appointment only because we want to be able to show you our undivided attention and answer any question you have. There also will be paper work to fill out if you would like to place a puppy on hold, and a Purchase Agreement to fill out if you are taking your puppy home that day. If your puppy is registered, we want to make sure all your paper work is in order. We also want to make sure every puppy buyer gets their allotted time. Remember this maybe the only family member you get to pick and will have for years to come.
If you have a puppy on hold and would like to make payments, you can contact us to send you out an invoice to pay through PayPal for your convenience.
If you want to purchase an item such as a cage, appeal, beds or anything that you may need to bring a new puppy home from us, or WWW.CAINESWAG.COM and want to pay by PayPal you can contact us to do so. We can have it delivered or in most cases have it here for you for pick up when you pick your puppy up. Just have your item number that you would like to order. We can also take your order on site here with a credit card or cash. We accept all major credit cards but we do not accept Checks.
We truly want to be here for you now, and in the future for all your puppies supplies and needs, in a more personal and friendly environment that you can't get from a big chain store. We also have sales on some items from time to time for my puppy's new family's only.
Angels Yorkies & Designer Puppy's 513-528-3186